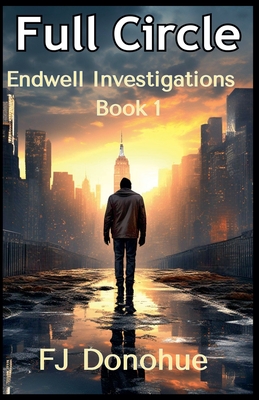 $11.49

Not On Our Shelves Now (Usually Ships in 1-5 Days)
Description
---
A severely wounded FBI agent reinvents himself as a private investigator.
When Alastair Stewart loses his wife and unborn child and is badly injured in an ambush in Miami, he
moves back home to upstate New York to begin his life over.
He opens a private investigation agency. Along the way he rescues a dog, half-shepherd, half-husky thrown from a moving car. Sherlock becomes his
faithful sidekick as he investigates an explosion in a local bluestone quarry.
Then a dying mother persuades him to take on a cold case the local police have been unable to close. Her autistic
son disappeared ten years ago. His investigation not only leads him to the boy, now a man, but also the
drug and money laundering ring ultimately responsible for his wife and unborn child's death.
Read this first novel in the Endwell Investigations series to get reacquainted with characters from FJ
Donohue's Upstate Mysteries and meet Alastair and Sherlock, an inseparable team.