Zaidy's War: Four Armies, Three Continents, Two Brothers. One Man's Impossible Story of Endurance (Hardcover)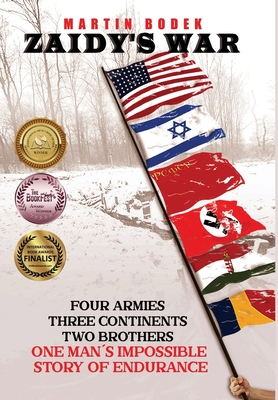 $29.94

Not On Our Shelves Now (Usually Ships in 1-5 Days)
Description
---
Benzion Malik was on a path of discovery. He was keen to learn about everything in life through the teachings of his faith and only something cataclysmic could throw him off this course. In 1939, the 21-year-old Benzion was called up to the Romanian Army. Little did he know that he would not be a free man until 1945.
During six long years, Benzion served in three further armies. He was forced into hard labor and was constantly abused because of his Jewishness by the Hungarian army. He was then made to serve the German army which simply needed disposable bodies to be targets for Soviet bullets. Finally, the Soviet army needed young men like Benzion to help with the effort to fight the Nazis.
None of these acts of service and servitude were easy. Benzion was in a continuous dance with death but clung to life through the goodness of strangers. When WWII was over, Benzion had to make the 2,600-kilometer walk home and narrowly escaped being poisoned to death by mushroom soup. At home he was confronted with the ruins of his family, community, and people. Yet, he was not defeated.
Lovingly written by his grandson, this book provides an account of a man's resilience to not give up on the world after extreme destruction, but instead to help rebuild a community and practice Tikkun Olam - Repairing of the World - by believing in cosmic justice and leaving an imprint on his family, friends, and strangers for generations.