Stop Overthinking: Get Rid of the Mental Habits that Cause you to Over-Analyze and Worry About Things that don't Need to be Worried About (Paperback)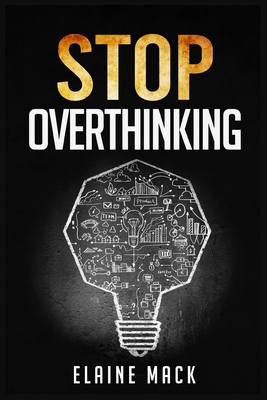 $27.97

Not On Our Shelves Now (Usually Ships in 1-5 Days)
Description
---
You are just one click away from taming your compulsive and mindless overthinking, which has always stood in the way of taking massive action, seizing opportunities early, and more
We all want to weigh our alternatives in everything we do so that we may make the best decision, avoid being ripped off, and maximize the joy we gain from our choices.
Unfortunately, some of us take it to a whole new level, spending hours or days contemplating, analyzing, and obsessing over the choices we are expected to make.
We fantasize about them, constantly focusing on the negative aspects, evaluating how we are unsuitable for an opportunity, how anything may be a trap, how we've made poor judgments in the past, how we will never forgive ourselves for making poor decisions, and so on.
When we are examining something, it seems as though our minds are on autopilot.
While evaluating things, possibilities, and ideas is beneficial. Not everything requires so much thought. I'm sure you're familiar with the analytical paralysis that prevents you from choosing a course of action, the time waste that causes you to lose chances, and the sensation of overwhelm you get when your mind is always thinking about things you're not deciding on.
To be more specific, the book will teach you:
How has overthinking caused you to harm and suffering in your life?
Signs that you need to address your overthinking issue
Why do you think so much and so frequently?
Why is it so challenging to quit worrying so much?
How to deal with your overthinking issue and prevent it from taking over your life
How to Develop the Right Attitude for Getting Things Done
How to End the Analysis Loop Forever
What role do flawed individuals and factors have in feeding overthinking, and what to do about it
And Much More ...
Overthinking never resulted in anything being accomplished. It simply makes things worse and leaves you frustrated and dissatisfied.
And this book aims to permanently interrupt the pattern of overthinking, negative thinking, worry, and anxiety
It demonstrates how in clear, easy-to-understand terms
To begin, choose Buy Now With 1-Click or Buy Now.