Hiding in Plain Sight: How a Jewish Girl Survived Europe's Heart of Darkness (Paperback)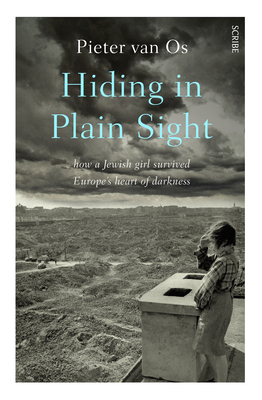 $20.00

Not On Our Shelves Now (Usually Ships in 1-5 Days)
Description
---
An extraordinary Holocaust survival story about an Orthodox Jewish woman who managed to survive in wartime Poland by pretending to be a Catholic.
Polish Catholics believed she was one of them. A devoted Nazi family took her in as if she was their own daughter. She fell in love with a German engineer who built aeroplanes for the Luftwaffe. What none of these people knew was that Mala Rivka Kizel had been born into a large Orthodox Jewish family in Warsaw, Poland, in 1926. By using her charm, intelligence, blonde hair, and blue eyes to assume different identities, she was the only member of her family to survive World War II.
When Dutch journalist Pieter van Os stumbled upon Mala's story, he set out to revive the world through which she had made her way from war-ravaged middle Europe to the nascent state of Israel before finally settling in the Netherlands. With her memoir and their interviews as guide, van Os physically retraced Mala's steps, stopping in at local archives and remote villages, searching for anyone who might have known or helped her seventy-five years before.
At times reading like an erudite detective story, this poignant, rich book is an engrossing meditation on what drives us to fear the "other", and what in turn might allow us to feel compassion for them.