Avery the Dogless Orphan and the Interdimensional Stray (Paperback)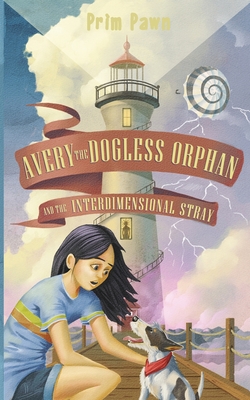 $13.99

Not On Our Shelves Now (Usually Ships in 1-5 Days)
Description
---
All orphan Avery wants is a dog of her own...
...but her strict stand-in-mom Aunt Laurel absolutely forbids it with ridiculous excuse (dogs drool) after ridiculous excuse (dogs shed). Everything changes the summer before sixth grade. Avery and Aunt Laurel travel to Beaver Island, Lake Michigan-a place Avery's only heard about in her aunt's old nursery rhyme. The poem warns of mysterious Scorned Sliders who travel from a different dimension to wreak havoc on the island's dogs.
But that's just a silly story. Right?
When Avery finds a scruffy terrier hurt and abandoned at the island's lighthouse, she jumps to his rescue. But the animal patrol officer he's fleeing from has a chilling resemblance to the interdimensional villain from Aunt Laurel's poem.
As Avery uncovers secrets about her past and a sinister plot against dogkind, she must decide where her loyalties lie. Should she break Aunt Laurel's rules and save the canine species? Or is she doomed to a life as a dogless orphan?