Was It Worth It?: A Wilderness Warrior's Long Trail Home (Hardcover)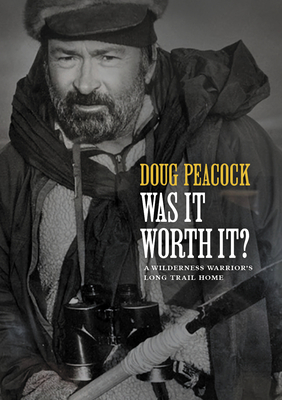 Description
---
"If wilderness is outlawed, only outlaws can save wilderness." Edward Abbey
In a collection of gripping stories of adventure, Doug Peacock, loner, iconoclast, environmentalist, and contemporary of Edward Abbey, reflects on a life lived in the wild, asking the question many ask in their twilight years: "Was It Worth It?"
Recounting sojourns with Abbey, but also Peter Matthiessen, Doug Tompkins, Jim Harrison, Yvon Chouinard and others, Peacock observes that what he calls "solitary walks" were the greatest currency he and his buddies ever shared. He asserts that "solitude is the deepest well I have encountered in this life," and the introspection it affords has made him who he is: a lifelong protector of the wilderness and its many awe-inspiring inhabitants.
With adventures both close to home (grizzlies in Yellowstone and jaguars in the high Sonoran Desert) and farther afield (tigers in Siberia, jaguars again in Belize, spirit bears in the wilds of British Columbia, all the amazing birds of the Galapagos), Peacock acknowledges that Covid 19 has put "everyone's mortality in the lens now and it's not necessarily a telephoto shot." Peacock recounts these adventures to try to understand and explain his perspective on Nature: That wilderness is the only thing left worth saving.
In the tradition of Peacock's many best-selling books, Was It Worth It? is both entertaining and thought provoking. It challenges any reader to make certain that the answer to the question for their own life is "Yes