Blockchain Competitive Advantage: Whether you are an entrepreneur, investor, or established company, learn how to win the battle for blockchain compet (Paperback)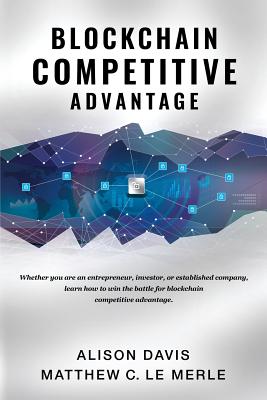 $24.99

Not On Our Shelves Now (Usually Ships in 1-5 Days)
Description
---
Blockchain is moving into a new competitive phase that requires a clearer future view and more focused strategies for competing. Whether you are an entrepreneur, investor, or established company, learn how to win the battle for blockchain competitive advantage.This book provides clear advice from two experts in strategy, technology investing and blockchain. In its pages the authors:
Establish a vision of the future and the big issues that need to be solved
Describe the enabling innovations and technologies that may be leveraged
Show you how to develop your strategy--making sure you have a "way to play," that you understand the key success factors, and that you quickly secure a "right to win."
In blockchain a few of the leaders have begun to do just this, and they are preparing now for a much more competitive game--which is coming fast.