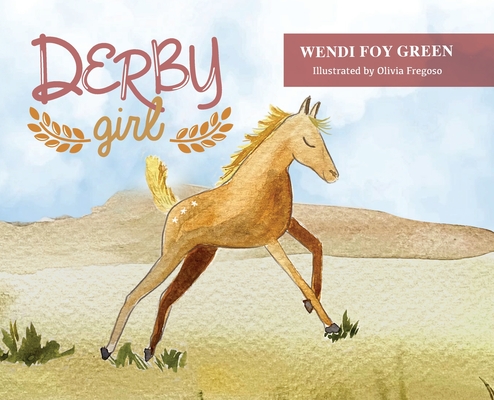 $23.94

Not On Our Shelves Now (Usually Ships in 1-5 Days)
Description
---
It's the BIG race, the championship race, the race of all races.
Priscilla grew up hearing stories about her grandmother competing in races. Now, she dreams about the greatest race of them all: the Kentucky Derby. Priscilla is fast, strong, and determined, but does she have what it takes to silence the doubters and see her dreams come true? Join Priscilla and her friends Taco, Zorro, and Covey as they discover how big dreams, hard work, and good friends make it possible to accomplish just about anything.
Derby Girl is inspired by the vision and stories of Willow Tree Ranch, the home of author Wendi Foy Green and a haven for an ever-growing number of animals, including a retired Thoroughbred named Derby Girl (of course ). Young girls and boys alike will love this action-packed story and beautiful, hand-painted watercolor illustrations.