Deer Jhonn: Letters Describing What Can Be Seen (Paperback)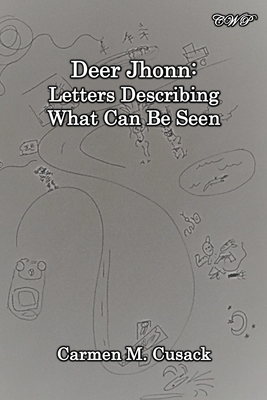 $99.99

Not On Our Shelves Now (Usually Ships in 1-5 Days)
Description
---
Deer Jhonn: Letters Describing What Can Be Seen is a collection of letters addressed to people, objects, places, and animals. It intends to help human-animal relationships. The interdisciplinary methods of the book present citations to case laws, scientific advocacy essays, and describe human understanding of animals. Deer Jhonn is a social psychological learning process. It highlights philosophies and important organizational principles addressed in each chapter. It offers fun and exciting examples about how to understand what one sees and use experiences to overcome obstacles. This format facilitates information synthesis and urges readers to make lasting impressions and relationships, increase devotion to these causes, and participate in important and inevitable changes. The heart wrenching material evokes acceptance.
The purpose of Deer Jhonn is to rally support. This book makes a conscientious contribution to the field of animal research for three reasons. First, it expresses sentiments that are unique, special, and tender. It relies on original research and imparts specialized perspectives. Second, the book addresses animals as persons. Animals are foundational members of the home and human society. Human-animal relationships are essential, and Deer Jhonn unabashedly exposes feelings and ideas to honor and support animals. Animals experience evils inflicted by humans, and sometimes require human intervention as a result of environmental conditions. Third, the citations reference key connections between sentiments and the disciplines supporting this work. This book provides insight to scholars in a variety of fields, including history, biology, animal studies, sociology, psychology, and other disciplines.
For more details, please visit https: //centralwestpublishing.com.