Three Lectures on Leonardo (Paperback)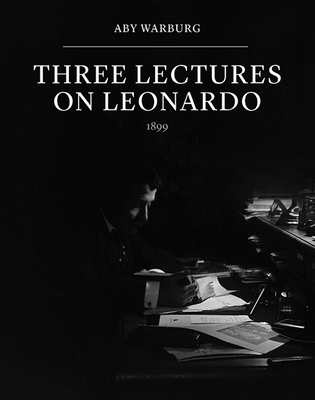 Description
---
In 1899 the young Aby Warburg gave a series of lectures in his hometown of Hamburg on the life and work of Leonardo da Vinci. At this time, Warburg lived and researched in Florence, and the lecture series was designed to raise his profile as a private scholar back home, but also, as Warburg's brother Max put it, to give something back to the community. The Leonardo lectures, as they came to be known, are unique in the oeuvre of this scholar who tended to engage with very specific research problems.
​
With an average attendance of more than 400, Warburg's lectures were a great success, and a fourth meeting, accompanied by original Leonardo drawings and photographic prints in the Hamburg Kunsthalle, had to be repeated. Marking the fifth centenary of Leonardo's death and the 120th anniversary of Warburg's first public lecture series, this volume contains the full translated text of Warburg's previously unpublished lectures. This translation, which is based on the texts as they survive in Warburg's three manuscripts located in the Warburg Institute Archive, will bring these groundbreaking lectures to a new audience.
About the Author
---
Aby Moritz Warburg
(1866–1929) was a German art historian and cultural theorist who founded a private library, the Kulturwissenschaftliche Bibliothek Warburg, which was later moved to the Warburg Institute, London.
Eckart Marchand is an assistant archivist at the Warburg Institute in London, where he is presently a member of the Project "Bilderfahrzeuge: The Legacy of Aby Warburg and the Future of Iconology."
Joseph Spooner is an academic who recently completed the epic translation of Erwin Panofsky's dissertation on Michelangelo, published by Princeton University Press.
Bill Sherman is director of the Warburg Institute, University of London. He was founding director of the interdisciplinary Centre for Renaissance and Early Modern Studies at the University of York, and previously served as Director of Research and Collections at the Victoria and Albert Museum.