Petronella & The Trogot (Paperback)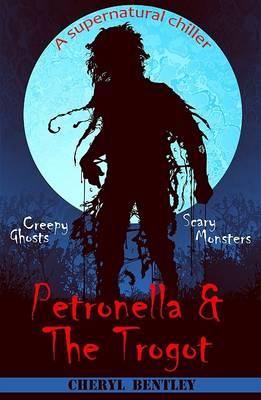 Description
---
Petronella moves to Charis Cottage hidden in the thick dark woods at the bottom of a track on the outskirts of Fort Willow. Everything is perfect. Except for one thing. Since she moved an enormous black tree has appeared in her back garden in the shape of a giant with a big black circle on the ground under it. Petronella finds out it is a deep pit and is terrified to go near its ridge. But one night...
How is the tree linked to:
- The creepy night-time visits by the Hooded Horseman?
- The boy ghost, Percy, Petronella finds in her bed one night?
- The invasion of ghosts of the ancient Strincas population all over Fort Willow?