Stop the Whaling (Paperback)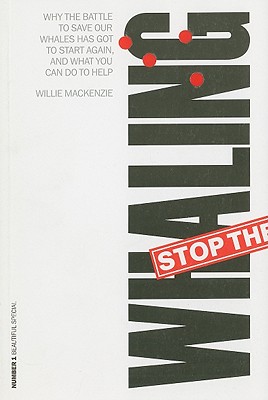 Description
---
Much to the horror of citizens all over the world, Japan's whaling fleets have once more set out into the Southern Ocean, operating under the name of "scientific whaling" and with the intention this season of killing 935 minke whales and 50 fin whales. The 60th meeting of the International Whaling Commission will be held this year in Santiago, Chile, and the battle lines between Japan and its supporting countries and the rest of the world could not be clearer. This book sets out the history behind the present return to slaughter, explains the likely impact on the world's oceans, and presents clear guidance on what the citizen needs to do to make his or her protest known.
About the Author
---
Willie Mackenzie is an Oceans Campaigner for Greenpeace. He studied

ecology at Stirling University in 1999 and joined Greenpeace in 2001. He has

worked on their Energy campaign at Sizewell nuclear power station, and now

specializes in Oceans campaigns. He has worked onboard the well-known

Rainbow Warrior, Esperanza, and Arctic Sunrise ships. One of his most

visible campaigns was dumping dead dolphins collected from the English Channel on the doorstep of DEFRA.