Who Killed Miracle?: an illustrated screenplay (Paperback)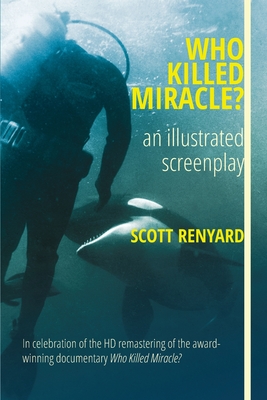 $19.99

Not On Our Shelves Now (Usually Ships in 1-5 Days)
Description
---
In June 1977, a baby orca was spotted swimming erratically in Menzies Bay near Campbell River, British Columbia. It was sick and dying. Bill Davis, a sport fisherman, befriended the baby whale and tried to nurse it back to health. After a couple of days, Davis realized it needed intensive medical care. Through a series of phone calls, staff from a nearby oceanarium owned by Bob Wright were enlisted to conduct an emergency rescue operation. The baby orca, later named Miracle, survived several brushes with death and became a star performer at Sealand of the Pacific in Victoria, British Columbia.
Miracle subsequently became the object of a political fight. Environmental activists argued that killer whales were dying prematurely in oceanariums around the world and called for Miracle's return to the wild. Sealand argued that Miracle had become too reliant on humans and would not survive in the wild on her own. The battle lines were drawn. Then, after just five years at Sealand, Miracle died under mysterious circumstances. News outlets reported sightings of divers near Miracle's pool. But the exact cause of Miracle's death remained a mystery. The trail went cold.
Scott Renyard told Miracle's story in an award-winning documentary using forgotten archival footage of her historic rescue, scenes of her life in captivity, and interviews with the key players to reveal the chain of events that led to her death. This book tracks the evolution of the documentary and presents the screenplay complete with previously unpublished photographs.