Cinderbiter: Celtic Poems (Paperback)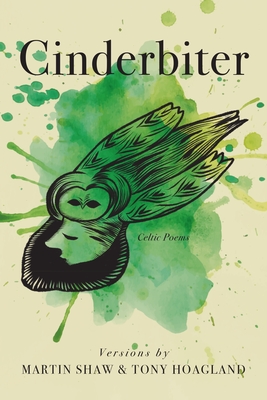 List Price: $18.00
Our Price: $16.00
(Save: $2.00 11%)
Description
---
Dramatic new retellings of Celtic poetry's great lyrics and legends

Cinderbiter collects tales and poems originally composed and performed centuries ago in Ireland, Scotland, and Wales, when notions of history and authorship were indistinguishable from the oral traditions of myth and storytelling. In the spirit of recasting these legends and voices for new audiences, celebrated mythologist and storyteller Martin Shaw and award-winning poet Tony Hoagland have created extraordinary new versions of these bardic lyrics, folkloric sagas, and heroes' journeys, as they have never been rendered before.

In long, shaggy tales of the unlikely ascensions of previously unknown heroes such as Cinderbiter, in the shrouded origin stories of figures such as Arthur and Merlin, and in anonymous flickering lyrics of elegy, praise, and heartbreak, these poems retain at once the rapturous, supernatural imagination of the deep past layered with an austere, devout allegiance to the Christian faith. Shaw and Hoagland's collaboration summons the power within this storehouse of the Celtic mind to arrive at this rare book—distinctive, audacious, and tuned to our time and condition with a convincing resonance.
About the Author
---
Martin Shaw is a mythologist, a storyteller, an author, and a designer of mythic life and oral tradition courses at Stanford University.

Tony Hoagland (1953–2018) was the author of Priest Turned Therapist Treats Fear of God and six other books of poetry.
Praise For…
---
"This is the stuff out of which the modern genre of fantasy romance and quest was born. In these versions, that stuff is tougher, sharper, and clearer. Oh, do read them aloud!"—Booklist, starred review

"These wonderful retellings will introduce readers to new and enchanting stories told in a lush, musical way."—Publishers Weekly