Ride The Wind: The Andy Green Story: Sailor, Engineer, Entrepreneur (Hardcover)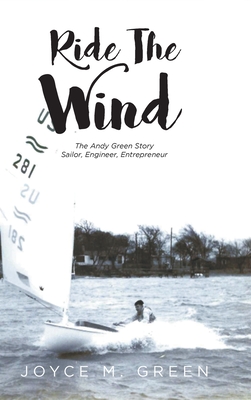 $24.95

Not On Our Shelves Now (Usually Ships in 1-5 Days)
Description
---
Adventure and excitement-this describes Andy Green. Building and sailing racing sailboats all over the world, designing and creating unique new structures from composites, building a business from scratch, meeting and working with some of the best-known people in the world-all these things describe the unique life of Andy Green.
His motto is "Keep on keeping on," and this certainly fits him. His has been a very successful racing (sailboats) career, and an equally successful engineering career, having developed many revolutionary new concepts and products-like the Chaparral Race Car Chassis, walkway bridges up to ninety feet, two-hundred-foot telescoping tower, all-composite buildings for Apple, AT&T, and Underwriters Labs.
There have been plenty of ups and downs along the way, including some tragedies; however, all these things have been overcome. His perseverance and determination helped; however, he says he has been guided and blessed by God throughout his life, and his wife and partner has also been an inspiration.
"Joyce & Andy, I finished the book It is a beautiful love story, a passion for life on the sea, for one another, your children, and most of all your belief in God. That is the only possible way to survive the loss of two children. It is an adventure story of two lives shared with family and many friends, and a love of boats that fly you to the stars and the moon and home again I hear your's and Andy's laughter on the wind You'll be riding it forever. Lots of love to you both and thank you for sharing your life with me."
Susan Simmons
"Ride the wind could be turned into a first-class movie script. It has it all -- a beautiful love story of two people who, despite multiple tragedies and setbacks, steadfastly pursue their dreams and end up still loving, still together and on top. It's hard to imagine a more exciting life than the one you and Andy have managed to live for 65 plus years. As a young girl you wished for adventure and excitement - well you got multiple doses in your marriage to Andy. And Andy, as talented as he was, was blessed to have a partner who could both cheer him on and rein him in when he veered off path.
Your writing style was superb, and if I were awarding Pulitzers, Ride the Wind would be right in the chase."
John B. McClane
91