Hedge Witchcraft: A Solitary Witch's Guide to Divination, Spellcraft, Celtic Paganism, Rituals, and Folk Magic (Hardcover)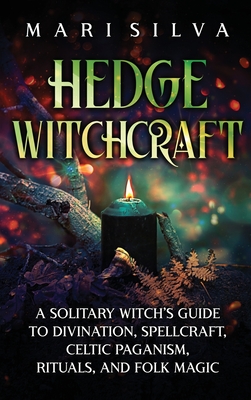 $27.99

Not On Our Shelves Now (Usually Ships in 1-5 Days)
Description
---
Take a journey down a wonderful path of discovery and divination
Have you ever been curious about hedge witchcraft?
Do you have an affinity for herbs, plants, and trees?
Would you like to learn more about how their magic can help you in your daily life?
If the answer is yes, then this book is for you
In this book, you will:
Discover what hedge witchcraft is all about
Learn how the mindset of a hedge witch is different from others
Discover the deities you can call upon for assistance in your spells and rituals
Uncover the fascinating link between this form of witchcraft and Celtic lore
Step into the Otherworld with the powerful practice of hedge riding
Discover how you can tap into the Otherworld beyond the physical to gain access to divine knowledge and wisdom
Learn about your spiritual team of protectors and guides and how you can enlist their help in all your affairs
Find out the magical properties of herbs, plants, and trees and how to work with them in your craft
Learn the power of divination and the ways you can practice it to give you phenomenal results
Find out how you can work delicious magic in your kitchen with your meals
Learn about the Wheel of the Year, the most important Sabbats to observe as a practicing hedge witch.
Discover all kinds of spells, from love and abundance spells to healing and divination spells
With this book as your starting point, you will come to understand the essence of hedge witchcraft and develop a profound respect for it. With the knowledge in this book, you will achieve amazing results that will change your life forever.
Click the "add to cart" button now and master the power that belongs to hedge riders today.