Montana Rhapsody (Paperback)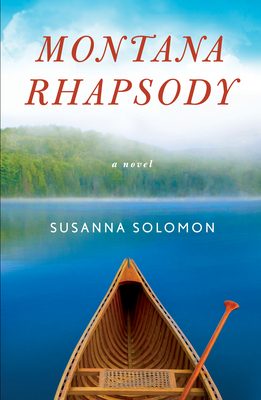 Description
---
Laura Fisher, pole dancer extraordinaire, has just moved to Great Falls, Montana to start over. When she takes to the stage for the very first time, she has no idea that her evening will end with her fighting off three men intent on taking her virtue, taking a leap out of a second story window, and a wild ride in a convertible to the small town of Fort Benton. The next day, with the thugs still chasing her, Laura embarks on a three-day canoe camping trip with E.B., a man she's just met--despite the fact that she doesn't even know how to swim.
Out on the river, Laura encounters swarms of mosquitoes, a broken and leaking canoe, hail the size of golf balls, and an evil man named Tucker Claymore. Meanwhile, E.B., a broken-hearted farmer, becomes sick and is chased by a granny with a gun, among other misadventures. Along the way, Laura and E.B. meet a number of characters, including Campbell Carr, a businessman from New York who is on the river to mend fences with his fourteen-year-old daughter, Francine--a girl who knows better than to believe anything Dad says--and Daisy, Campbell's mistress, whom he has also invited and plans to introduce to his daughter.
Montana Rhapsody is a romp through the wilderness with these five disparate characters, all of whom want something--and all of whom are challenged in ways they never expected by their time on the river.