Warden Force: Deadly Intent and Other True Game Warden Adventures: Episodes 76 - 87 (Paperback)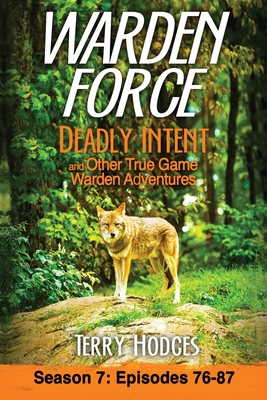 $14.95

Not On Our Shelves Now (Usually Ships in 1-5 Days)
Description
---
A collection of 12 award-winning short stories concerning the true adventures of California Fish and Game Wardens and the wildlife-destroying outlaws they pursue. Season 7 episodes:
Skin-Head Fred - Wardens tangle with a murderous, meth-cooking, game-killing, Neo Nazi.
Spreaders - Wardens target a highly intelligent, super-wary commercial lobster pirate.
Deadly Intent - An alert warden stays alive and saves a life.
The Poor Eyesight Of Love - The arrest of a man and wife poaching team reminds wardens that love can indeed be blind.
Ruthless - Crossbow-wielding, night-hunting outlaws face sly wardens who never give up.
Ghost Of The Feather - Salmon poachers on the Feather River mix it up with an old pro warden.
Abalone Boy - An abalone-poaching commercial sea urchin diver earns his way into state prison.
Anything But Cheap - A tough young warden targets ruthless, bear-killing houndsmen.
Knock-And-Talks - A highly experienced, slick-talking warden outsmarts goose and deer poachers.
Woody Peckerwood - A dumb crook story in which the dumb crook steals the wrong man's boots.
Kegger - Wardens break up a midnight keg party, and a gutsy college student becomes an instant legend.
The Troubling Case Of Walter Sumpter - A highly troubled teenager commits a terrifying crime with ominous implications.