Animals, Mind, and Matter: The Inside Story (The Animal Turn) (Paperback)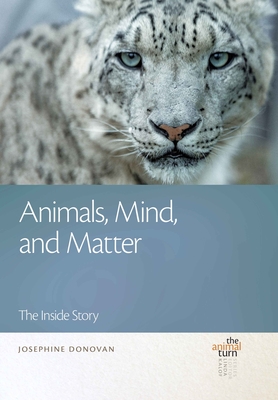 $47.94

Not On Our Shelves Now (Usually Ships in 1-5 Days)
Description
---
It's no secret that animals are considered objects in the fields of law, commerce, and science, characterized as property and commodities. Animals, Mind, and Matter: The Inside Story challenges this ascription and establishes that animals are living subjects, who have minds and opinions of their own and care about what happens to them. Donovan contends that animals' voices or standpoints should be part of any human decisions concerning their ethical treatment. Elaborating on feminist care theory and critical animal standpoint theory, the author provides compelling evidence for animal subjectivity, exploring in the process the nature of subjectivity and consciousness while drawing from recent developments in quantum and emergence theories that point away from the dominant ontology of Cartesian objectivism. Through these explorations, Donovan proposes that a new narrative is emerging in the arts and sciences—an inside story that re-subjectifies natural life and leaves behind the deadening Midas touch of Cartesian objectivism.
About the Author
---
JOSEPHINE DONOVAN is professor emerita of English at the University of Maine. She is the author or editor of sixteen books including The Lexington Six: Lesbian and Gay Resistance in 1970s America, which was a finalist for the 2021 Lambda Literary Awards, as well as over fifty articles in animal ethics, feminist critical theory, and literary
history, plus a few short stories.
Praise For…
---
"Josephine Donovan is a leader in the field whose work has inspired a generation of scholars; however, this is her finest work to date. Donovan convincingly argues that we can and must listen to what animals are trying to tell us, which is, above all else, the simple fact that they do not wish to die. I cannot recommend this text highly enough."
—VASILE STĂNESCU, associate professor and chair, Department of Communication Studies and Theatre Arts, Mercer University