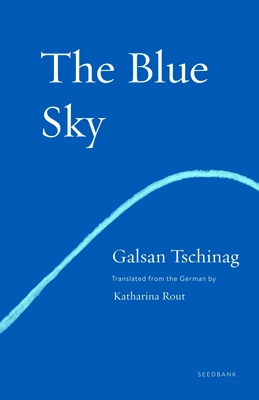 Description
---
A boy's nomadic life in Mongolia is under threat in a novel that "captures the mountains, valleys and steppes in all their surpassing beauty and brutality" (Minneapolis Star-Tribune).
In the high Altai Mountains of northern Mongolia, a young shepherd boy comes of age, tending his family's flocks on the mountain steppes and knowing little of the world beyond the surrounding peaks. But his nomadic way of life is increasingly disrupted by modernity.
This confrontation comes in stages. First, his older siblings leave the family yurt to attend a distant boarding school. Then the boy's grandmother dies, and with her his connection to the old ways. But perhaps the greatest tragedy strikes when his dog, Arsylang--"all that was left to me"--ingests poison set out by the boy's father to protect his herd from wolves. "Why is it so?" Dshurukawaa cries out in despair to the Heavenly Blue Sky, to be answered only by the wind.
Rooted in the oral traditions of the Tuvan people, The Blue Sky weaves the timeless story of a boy poised on the cusp of manhood with the story of a people on the threshold.
"Thrilling. . . . Tschinag makes it easy for his readers to fall into the beautiful rhythms of the Tuvans' daily life." --Los Angeles Times Book Review
"In this pristine and concentrated tale of miraculous survival and anguished loss, Tschinag evokes the nurturing warmth of a family within the circular embrace of a yurt as an ancient way of life lived in harmony with nature becomes endangered." --Booklist
About the Author
---
Galsan Tschinag is the author of a trilogy of autobiographical novels about the Tuvinian community of nomadic herders in the High Altai Mountains of western Mongolia. Tschinag was trained as a shaman as a boy, and has worked as a journalist. He has published more than thirty books, mostly short fiction, novels, and poetry. In 1995, Tschinag, as chieftain of his people, negotiated a land claim treaty with the Mongolian government. He then led the Tuvinians, who, a generation before had been dispersed all over Mongolia, back to their traditional lands in the High Altai mountains. Today, Tschinag divides his time between Ulaan-Bataar where he writes, the High Altai where he lives, and Germany where he works.