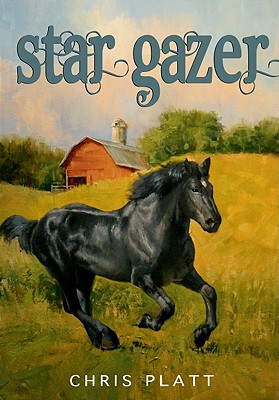 Description
---
A spirited young girl's determination and affection turns a lame horse into a rising competitor.
Jordan Mckenzie has just moved to rural Michigan, where she loves to watch the strong, tall Belgian draft horses at work on the nearby Amish and Mennonite farms. When Jordan and her new friend Jacob attend the local livestock auction, she sees one of these beautiful drafts about to be sold to the packers. Without her mom's permission, she spends all her money to save the lame mare, determined to restore her to health and enter her in a log pulling contest at the upcoming state fair.
But Jordan knows very little about draft horses and even less about log pulling. She's in trouble with her mom, and the local kids are making fun of her decision. With the help of Jacob, Jordan slowly learns to drive a team. With the state fair just around the corner, will Jordan be ready to compete? And will winning prove that she and Star Gazer really do belong?
Chris Platt, a former jockey, has written a dramatic and moving story highlighting the bond between a girl and her horse. Featuring plenty of horse-filled action scenes and information about horse care and horse behavior, Star Gazer is sure to delight equine enthusiasts.