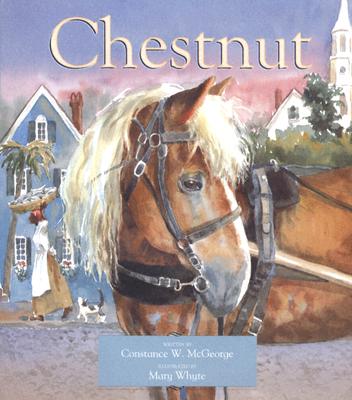 Description
---
"A long time ago in a city by the sea, there lived a horse named Chestnut."
Chestnut belongs to Mr. Decker, who runs a delivery service. Each morning at dawn, Mr. Decker harnesses his horse to the wagon to make deliveries around the city. On the morning of the mayor's daughter's birthday, there are important deliveries to be made for the party preparation. But when Mr. Decker oversleeps, Chestnut must set off alone, pulling the heavy wagon through the morning fog and following the familiar steps to the merchants' stores to make the special deliveries.
Author Constance McGeorge has written a charming tale of a steadfast horse whose faithfulness saves the day. Illustrator Mary Whyte's lovely paintings bring Chestnut to life and perfectly recreate the bustle of turn-of-the-century city life.