Sticks and Stones: How to Hike the Appalachian Trail in Thirteen Years (Hardcover)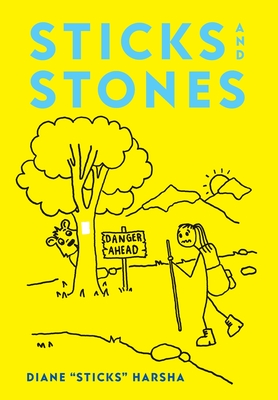 $27.99

Not On Our Shelves Now (Usually Ships in 1-5 Days)
Description
---
How does a middle-aged wife, mother, and FBI agent pursue her dream of hiking 2,200 miles from Springer Mountain, Georgia, to Mount Katahdin, Maine?

Sticks Harsha balances her trekking ambitions against the responsibilities of daily life by hiking the Appalachian Trail in sections, one piece at a time.
Across a thirteen-year odyssey, Sticks discovers the best of America: the stunning beauty and diversity of nature, the quaintness of small towns, the quirkiness of fellow hikers, and, above all, the generosity of strangers.
She also discovers the disorientation of extreme thirst, the unpredictability of feral animals, and the dangers of life-threatening winds across knife-edge precipices in the isolated, mountainous wilds.
Follow this brilliantly written saga of one woman's quest to hold onto her dream even as her body ages and her spirit tires, making her question whether she will ever finish her journey.
And whether she will truly make it back home.