The Summer of Second Chances (Seashell Harbor #3) (Paperback)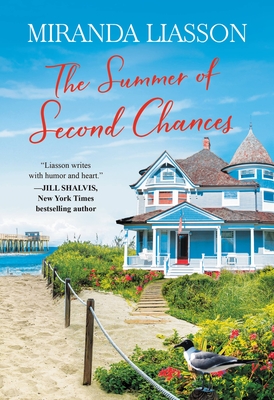 $16.99

Coming Soon - Available for Pre-Order Now
Other Books in Series
This is book number 3 in the Seashell Harbor series.
Description
---
In this heartwarming romance, summertime in a small seaside town brings one woman an unexpected second chance with the first man to melt her heart.
 
After spending the last few years beating cancer, author Darla Manning is ready for a fresh start—she's already got a new teaching position in California for the fall. But first, she has some loose ends to tie up over the summer, like finishing her latest novel and selling her oceanfront home. Darla doesn't expect her ex-husband, contractor Nick Cammareri, to top her list of unfinished business. He was only supposed to do a few quick renovation jobs around the house, not temporarily move in and stir up feelings she thought were long gone.

​While Darla tries to focus on making the most of her last Seashell Harbor summer, she can't help noticing how much Nick has changed. Her immature-but-seriously-cute high school sweetheart is now a motivated-and-seriously-sexy man who's earning his MBA and running the family business. Plus, he seems determined to make her remember how—and why—they first fell in love. Darla believed moving on meant moving away, but could her hometown hold the key to a new beginning for her . . . with Nick?
About the Author
---
Miranda Liasson is a bestselling author who writes about the important relationships in women's lives as well as the self-discovery and wisdom gained along the way. Her heartwarming and humorous women's fiction have won numerous accolades and have been praised by Entertainment Weekly for the way she deals with "so much of what makes life hard . . . without ever losing the warmth and heart that characterize her writing." She believes that we can handle whatever life throws at us just a little bit better with a laugh.

A proud native of northeast Ohio, she and her husband live in a neighborhood of old homes that serves as inspiration for her books. She is very proud of her three young adult children. And though every day she thinks about getting a dog, she fears a writer's life may bore the poor animal to tears. When she's not writing or enjoying books herself, she can be found biking along the old Ohio and Erie Canal Towpath trails in the beautiful Ohio MetroParks.

Miranda loves to hear from readers!