Thunderbird: Book One (Paperback)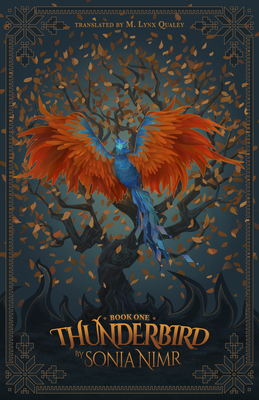 Description
---
The Thunderbird trilogy is a fast-paced time-traveling fantasy adventure centered on Noor, a young orphaned Palestinian girl who starts in the present and must go back in time to get four magical bird feathers and save the world. Aided by a djinn cat and girls who look identical to Noor and who each have one of the bird's powers, in this initial volume Noor begins her journey through different historical periods, striving to keep the wall between worlds intact.
About the Author
---
Sonia Nimr is a Palestinian writer, storyteller, translator, ethnographer and academic. She writes for children and youth in Arabic and English and relates folktales in colloquial Arabic. She is the winner of the 2014 Etisalat Award for Children's Literature for Best Young Adult Book for her book Extraordinary Journeys to Unknown Places. Nimr is an associate professor of Philosophy and Cultural Studies at Birzeit University.
M. Lynx Qualey holds an MFA in creative writing from the University of Minnesota and, in addition to guiding Arab Lit, covers Arabic literature for The Guardian. Her writing also appears in Al Jazeera, The New Republic, Your Middle East, and AGNI, Boston University's online journal.