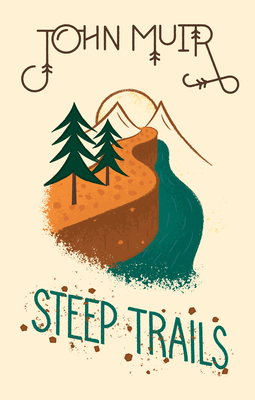 Description
---
A collection of essays exploring 29 years of beloved naturalist John Muir's life as he explored the West.
Considered one of the patron saints of twentieth-century environmental activity, John Muir's appeal to modern readers is that he not only explored the American West but also fought for its preservation. Steep Trails collects together his essays and letters written as he traveled through the West, capturing the personal, heartfelt connection he had with the lands he roamed. His work takes the reader through the mountains and valleys of California, over the Cascades and the Wasatch Ranges, through Puget Sound and the forests of Washington and Oregon, and to the breathtaking Grand Canyon of Arizona. Muir's writing intimately connects the reader to the heart of nature; as the world increasingly tries to reconnect with the earth, Steep Trails offers the funny, charming, educational, and exalted wanderings of John Muir over nearly three decades of his life.
About the Author
---
John Muir was a Scottish-born American naturalist, author, early advocate of preservation of wilderness in the United States, and founder of The Sierra Club. His letters, essays, and books of his adventures in nature have been read by millions.