Evolving Neural Crest Cells (Evolutionary Cell Biology) (Hardcover)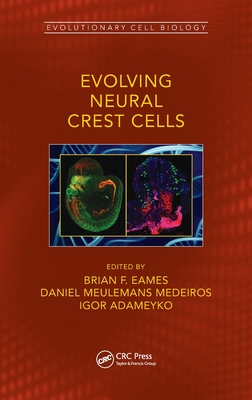 $168.00

Not On Our Shelves Now (Usually Ships in 1-5 Days)
Description
---
Vertebrates possess lineage-specific characteristics. These include paired anterior sense organs and a robust, modular head skeleton built of cellular cartilage and bone. All of these structures are derived, at least partly, from an embryonic tissue unique vertebrates - the neural crest. The evolutionary history of the neural crest, and neural crest cells, has been difficult to reconstruct. This volume will use a comparative approach to survey the development of the neural crest in vertebrates, and neural crest-like cells, across the metazoa. This information will be used to reveal neural crest evolution and identify the genomic, genetic, and gene-regulatory changes that drove them.
Key selling features:
Summarizes the data regarding neural crest cells and nerural crest derivativesUses a broad-based comparative approachSuggests hypothesis that the origin of neural crest cells involved the novel co-activation of ancient metazoan gene programs in neural border cellsIllustrates how the emergences of neural crest made possible the diversification of vertebrate heads.
About the Author
---
Daniel Meulemans Medeiros is an associate professor at the University of Colorado, Boulder. His lab uses a comparative developmental genetic approach, to better understand the evolutionary origins and diversification of the vertebrate head, a topic Dr. Medeiros has been studying for more than 16 years. Dr. Medeiros has published over 30 original research articles and several literature reviews on vertebrate head skeleton development and evolution, focusing on neural crest-derived skeletal tissues. Dr. Medeiros' research program has been continuously funded by multiple major grants from the NSF and NIH. Current projects in the Medeiros lab exploit new methods for monitoring and perturbing developmental gene expression in organisms occupying key phylogenetic nodes for understanding vertebrate evolution, including the jawless vertebrate lamprey, the vertebrate-like invertebrate chordate, amphioxus, zebrafish, and the African clawed frog.