First Four Books Of Poems (Paperback)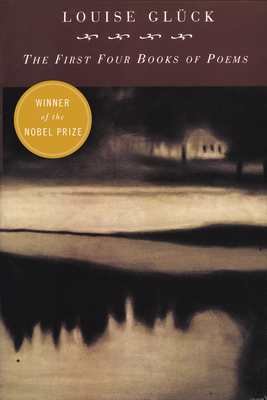 Description
---
Winner of the Nobel Prize in Literature
The First Four Books of Poems collects the early work that established Louise Gluck as one of America's most original and important poets. 
Honored with the Pulitzer Prize for The Wild Iris, Gluck was celebrated early in her career for her fierce, austerely beautiful voice. In Firstborn, The House on Marshland, Descending Figure, and The Triumph of Achilles, which won the National Book Critics Circle Award for Poetry, we see the conscious progression of a poet who speaks with blade-like accuracy and stirring depth. The voice that has become Gluck's trademark speaks in these poems of a life lived in unflinching awareness. Always she is moving in and around the achingly real, writing poems adamant in their accuracy and depth. Their progression is proof of her commitment to change; with her first four books of poetry collected in a single volume, Louise Gluck shows herself happily "used by time."
About the Author
---
Louise Glück won the Pulitzer Prize for The Wild Iris in 1993. The author of eight books of poetry and one collection of essays, Proofs and Theories: Essays on Poetry, she has received the National Book Critics Circle Award for Poetry, the William Carlos Williams Award, and the PEN/Martha Albrand Award for Nonfiction. She was named the next U.S. poet laureate in August 2003. Her most recent book is The Seven Ages. Louise Glück teaches at Williams College and lives in Cambridge, Massachusetts.
Praise For…
---
"This is courageous writing. . . . when Gluck applies lyric grace to her own mysterious vision she captivates her readers, assuming her rightful place among the finest poets of the age." — Mary Karr, author of The Liar's Club
"[Louise Gluck's] poems are delicately intense, spun out of fire and air, with a tensile strength that belies their fragility. They are rooted in landscape and weather and, increasingly, in intimacies of the heart. Everything she touches turns to music and legend." — Calvin Bedient