Sapelo: People and Place on a Georgia Sea Island (Hardcover)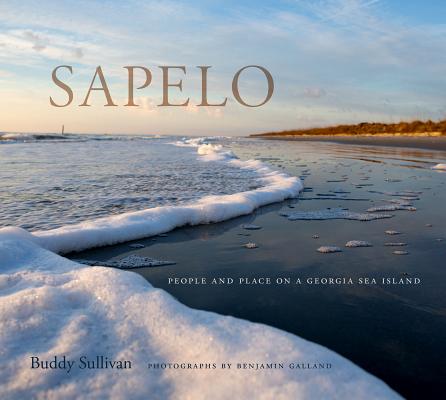 $34.95

Not On Our Shelves Now (Usually Ships in 1-5 Days)
Description
---
Sapelo, a state-protected barrier island off the Georgia coast, is one of the state's greatest treasures. Presently owned almost exclusively by the state and managed by the Georgia Department of Natural Resources, Sapelo features unique nature charac-teristics that have made it a locus for scientific research and ecological conservation. Beginning in 1949, when then Sapelo owner R. J. Reynolds Jr. founded the Sapelo Island Research Foundation and funded the research of biologist Eugene Odum, UGA's study of the island's fragile wetlands helped foster the modern ecology movement.
With this book, Buddy Sullivan covers the full range of the island's history, including Native American inhabitants; Spanish missions; the antebellum plantation of the innovative Thomas Spalding; the African American settlement of the island after the Civil War; Sapelo's two twentieth-century millionaire owners, Howard E. Coffin and R. J. Reynolds Jr., and the development of the University of Georgia Marine Institute; the state of Georgia acquisition; and the transition of Sapelo's multiple African American communities into one. Sapelo Island's history also offers insights into the unique cultural circumstances of the residents of the community of Hog Hammock. Sullivan provides in-depth examination of the important correlation between Sapelo's culturally significant Geechee communities and the succession of private and state owners of the island. The book's thematic approach is one of "people and place" how prevailing environmental conditions influenced the way white and black owners used the land over generations, from agriculture in the past to island management in the present. Enhanced by a large selection of contemporary color photographs of the island as well as a selection of archival images and maps,
Sapelo
documents a unique island history.
About the Author
---
Buddy Sullivan (Author) BUDDY SULLIVAN was manager of the Sapelo Island National Estuarine Research Reserve from 1993 to 2013 and is a native of McIntosh County in coastal Georgia. He is the author of twenty books about the history of Georgia and coastal Georgia, including the comprehensive Early Days on the Georgia Tidewater and The Darien Journal of John Girardeau Legare, Ricegrower (Georgia). His recent books include Georgia: A State History and "All Under Bank" Roswell King, Jr. and Plantation Management in Tidewater Georgia. Benjamin Galland (Photographer) BENJAMIN GALLAND, born and raised on St. Simons Island, is a photographer and partner with the h2o Creative Group in Brunswick and the photographer for Jingle Davis's Island Time: An Illustrated History of St. Simons Island, Georgia and Island Passages: An Illustrated History of Jekyll Island, Georgia as well as Buddy Sullivan's Sapelo: People and Place on a Georgia Sea Island (all Georgia).