The Work-Shy (Wesleyan Poetry) (Paperback)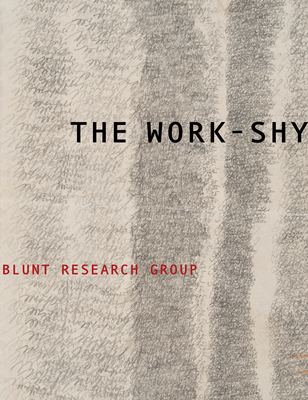 Description
---
A poetic archive of subcultures rooted in the lives and language of the unsettled

The Work-Shy painstakingly reconstructs a chorus of voices rescued from hermetic "colonies" and fragile communes, from worlds that work in ways that defy work as we know it. Its poetic assemblages offer direct testimony from the first youth prison in California and from asylums for the chronically insane (preserved in the Prinzhorn Collection in Germany and the Creedmoor Psychiatric Center in New York City). Painful facts emerge about "sterilization mills" in California, where thousands of individuals became subject to compulsory procedures (policies that shaped eugenics practice in the Third Reich). In addition, the poems "translate" asylum texts--the writing of the insane--into a wider field of social conflict and utopian fragments of not-yet-being.
Activating what Susan Howe calls "the telepathy of the archive" (and Peter Gizzi dubs "archeophonics" in the title of his latest collection), the poems of The Work-Shy become part of a "book of listening," occupying identities rooted in the demimonde and in places of confinement. Voices echo to form a ragged chain of soliloquies, kenning and keening, riddles and rants. Published under the collective, anonymous signature of the BLUNT RESEARCH GROUP, the book operates at the crossroads of lyric and documentary poetries, of singularity and collectivism. An online readers companion will be available at bluntresearchgroup.site.wesleyan.edu.
About the Author
---
BLUNT RESEARCH GROUP is a nameless constellation of poets, artists, and scholars from diverse backgrounds. Work by BLUNT RESEARCH GROUP has been published by Noemi Press and has appeared in museums across the country.