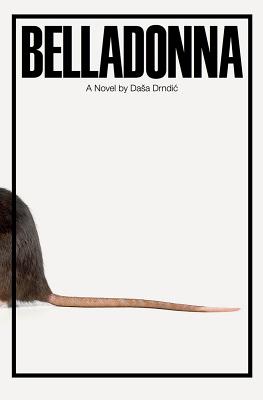 Description
---
Winner of 2018 Warwick Prize for Women in Translation
From the author of the highly acclaimed Trieste, a fierce novel about history, memory, and illness
Andreas Ban, a psychologist who no longer psychologizes, a writer who no longer writes, lives alone in a coastal town in Croatia. His body is failing him. He sifts through the remnants of his life—his research, books, medical records, photographs—remembering old lovers and friends, the tragedies of WWII, the breakup of Yugoslavia. Ban's memories of Belgrade (which he thought he had left behind) and of Amsterdam (a different world and life) alternate with meditations on hole-ridden time (ebbing away through its perforations), on his measly pension, on growing old and fragile, on the intelligence of rats and the agelessness of lobsters, on deadly nightshade. He tries to push the past away, "to land on a little island of time in which tomorrow does not exist, in which yesterday is buried." Drndic´ leafs through the horrors of history with a cold unflinching wit. "The past is riddled with holes," she writes. "Souvenirs can't help here." And they don't.
About the Author
---
Daša Drndic (1946–2018) wrote Trieste—"a masterpiece" (Financial Times)—shortlisted for the Independent Foreign Fiction Prize, and Belladonna—"one of the strangest and strongest books" (TLS) —winner of the 2018 Warwick Prize, and EEG—"a masterpiece" (Joshua Cohen).

Celia Hawkesworth has translated The Museum of Unconditional Surrender by Dubravka Ugrešic, Belladonna by Daša Drndic—shortlisted for the Oxford-Weidenfeld Translation Prize—and Omer Pasha Latas by the Nobel Prize–winner Ivo Andric.
Praise For…
---
We might call the novel experimental because of some of the techniques the writer employs. But the story...feels ancient. Undeniable, raw, and mythical. A novel in the documentary style of the German writer W. G. Sebald.
— All Things Considered

Ferocious...an unforgettable blend of fact and fiction, history and the present. Drndic's writing is superb and deals with themes of history, illness, academia and all without flinching. A modern masterpiece.
— Brazos Bookstore

Belladonna is a book about remembering, and the struggle to speak the truths that are covered up, ignored, twisted, quashed. A powerful indictment of a failure—past and present—to deal with the uglier parts of national history. A very fine work.

— M. A. Orthofer - Complete Review

Although this is fiction, it is also deeply researched historical documentary. A masterpiece.
— Financial Times

A very fine novel, wise and brave. Drndic's fiction is very powerful statement fiction, and yet somehow the quality, the humanity, the playfulness actually counter the polemical intent. This is an extraordinary book.
— Eileen Battersby - Irish Times

An elegant novel of ideas concerning decidedly inelegant topics, empathetic but unforgiving.
— Kirkus (starred review)

An epic, heart-rending saga from the Croatian novelist about a forgotten corner of the Nazi Holocaust....A brilliant artistic and moral achievement worth reading.
— Kirkus (starred review)

This novel is a powerful warning. A fascinating book.
— Eric Wagner - Moment Magazine

Drndic's themes, use of history, and narrative technique invite favorable comparisons to W.G. Sebald, and the novel's relentlessly uncomfortable mood might be Drndic's point: the historical crimes were great, and complicity of almost everyone was enormous.
— Publishers Weekly

A heartbreaking meditation on aging and its many ills. Drndic stares directly into the inky sins of us all and doesn't blink. The author combines the real world and the fictional until it no longer matters because, in the end, all of it is the truth. Unforgettable.
— Mark Haber - Quarterly Conversation

Consumed with history and memory—the necessity of remembering, and the ordeal of forgetting—[this novel] conflates fact with fiction while flitting between cold, hard truth and soft, sensual lyricism...an exceptional reading experience.
— Star Tribune

In this documentary fiction, the private and public happen at once, large and small scale, imagined with just the same biographical precision... aching with vivid absences, losses, disappearances. This one story is freighted with all the pain and detail of its myriad predecessors.
— The Independent

Drndic has in her own way composed an astonishment that extracts light from darkness.
— The Jewish Daily Forward

My favorite read of 2017 and one of my favorites of this decade. Belladonna bristles with intelligence and defiance in every paragraph, like an exceptionally erudite and alert porcupine.

— Jeff VanderMeer - The Millions

Splendid and absorbing… Drndic is writing to witness, and to make the pain stick. These dense and satisfying pages capture the crowdedness of memory.
— New York Times Book Review

Belladonna forces us to remember. Grotesque imagery abounds—this is a novel that does not turn its gaze away. But then, sometimes the writing surprises us with humor, or beauty. A complicated, moving book which engages with the horrors of the past.
— John Flynn-York - The Rumpus