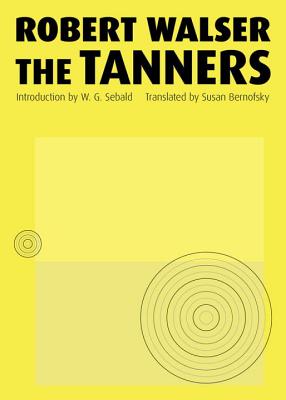 Description
---
"The Tanners is a contender for Funniest Book of the Year."—The Village Voice
The Tanners
, Robert Walser's amazing 1907 novel of twenty chapters, is now presented in English for the very first time, by the award-winning translator Susan Bernofsky. Three brothers and a sister comprise the Tanner family—Simon, Kaspar, Klaus, and Hedwig: their wanderings, meetings, separations, quarrels, romances, employment and lack of employment over the course of a year or two are the threads from which Walser weaves his airy, strange and brightly gorgeous fabric.
Robert Walser—admired greatly by Kafka, Musil, and Walter Benjamin—is a radiantly original author. He has been acclaimed "unforgettable, heart-rending" (J.M. Coetzee), "a bewitched genius" (Newsweek), and "a major, truly wonderful, heart-breaking writer" (Susan Sontag). Considering Walser's "perfect and serene oddity," Michael Hofmann in
The London Review of Books
remarked on the "Buster Keaton-like indomitably sad cheerfulness [that is] most hilariously disturbing."
The Los Angeles Times
called him "the dreamy confectionary snowflake of German language fiction. He also might be the single most underrated writer of the 20th century....The gait of his language is quieter than a kitten's."
"A clairvoyant of the small" W. G. Sebald calls Robert Walser, one of his favorite writers in the world, in his acutely beautiful, personal, and long introduction, studded with his signature use of photographs.
About the Author
---
Robert Walser (1878–1956) was born in Switzerland. He left school at fourteen and led a wandering and precarious existence working as a bank clerk, a butler in a castle, and an inventor's assistant while producing essays, stories, and novels. In 1933 he abandoned writing and entered a sanatorium—where he remained for the rest of his life. "I am not here to write," Walser said, "but to be mad."

Susan Bernofsky is the acclaimed translator of Hermann Hesse, Robert Walser, and Jenny Erpenbeck, and the recipient of many awards, including the Helen and Kurt Wolff Prize and the Hermann Hesse Translation Prize. She teaches literary translation at Columbia University and lives in New York.

W. G. Sebald was born in Germany in 1944 and died in 2001. He is the author of The Emigrants, The Rings of Saturn, Vertigo, Austerlitz, After Nature, On the Natural History of Destruction, Unrecounted and Campo Santo.
Praise For…
---
Beneath Walser's placid, august prose lies a gnawing ambivalence about the relationship between life and art and between industry and Romanticism. Fans of W. G. Sebald will particularly enjoy Walser's contemplative prose.
— Booklist

The incredible shrinking writer is a major twentieth-century prose artist who…can be placed in that comic tradition [that] runs form Gogol through Kafka and down to José Saramago…When Walser met Lenin in Zurich during the war, all he had to say was 'So you, too, like fruitcake?'…It is remarkable to see what variety and richness, what easiness and charm, what winsome inanities and philosophical depths he could pack into half a page.
— Benjamin Kunkel - The New Yorker

There's a quiet dignity found in Walser's funny, stunning and enigmatic novels.
— John Goldbach - The Globe and Mail

It glides by like clouds escorted by sunbeams, and it leaves in its wake a series of jaw-dropping scenes.
— Scott Esposito - The Quarterly Conversation