The Selected Poems of Tu Fu (Paperback)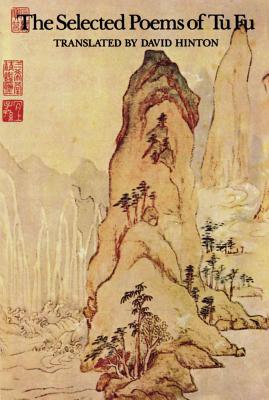 Description
---
For over a millennium, Chinese literati have almost unanimously considered Tu Fu (712-770 A.D.) to be their greatest poet.
Tu Fu radically altered poetry as he found it in the High T'ang period. In addition to making formal innovations in language and structure, he extended the range of acceptable subject matter to include all aspects of public and private experience, thus becoming in the words of translator David Hinton, "the first complete poetic sensibility in Chinese literature."
This edition of
The Selected Poems of Tu Fu
is the only comprehensive selection of the poet's work currently available in English. While retaining a scholar's devotion to the text, Hinton has attempted "to recreate Tu Fu's poems as new systems of uncertainty." By reflecting all the ambiguity and density of the originals, he has created compelling English poems that significantly alter our conception of Chinese poetry. Included with the poems are the translator's introduction and translation principles. as well as a biography of Tu Fu; together these provide a fascinating portrait of a uniquely sensitive spirit during one of the most tumultuous periods in Chinese history.
About the Author
---
Tu Fu (712–770) was a Chinese poet of the Tang Dynasty. His poetry prominently features themes of morality and history, and is known for its adherence to strict structural forms. Tu Fu lived during the devastating An Lushan Rebellion and this experience was reflected in his later work.

DAVID HINTON's original Selected Poems of Tu Fu was the first full-length verse translation of Tu Fu published in America. The author also of singular books of essays and poetry, Hinton has been awarded a Guggenheim Fellowship, numerous N.E.A. and N.E.H fellowships, both major awards given for poetry translation in the United States, and a lifetime achievement award by The American Academy of Arts and Letters.
Praise For…
---
Tu Fu said 'A poet's ideas are noble and simple.' But Tu Fu does not seem so simple to us. His richly-layered work is well represented in these crisp translations. The background notes are invaluable. One of the world's finest poets is made available here.
— Gary Snyder