The Healing (Celebrating Black Women Writers) (Paperback)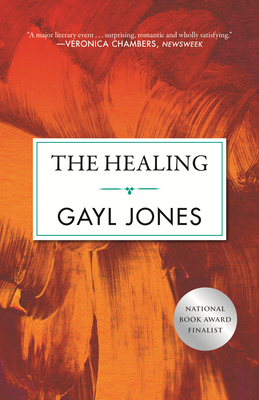 Description
---
A new edition of a National Book Award finalist follows a black faith healer whose shrewd observations about human nature are told with the rich lyricism of the oral storytelling tradition.

From the acclaimed author of Corregidora, The Healing follows Harlan Jane Eagleton as she travels to small towns, converting skeptics, restoring minds, and healing bodies. But before she found her calling, Harlan had been a minor rock star's manager and, before that, a beautician. Harlan retraces her story to the beginning, when she once had a fling with the rock star's ex-husband and found herself infatuated with an Afro-German horse dealer. Along the way she's somehow lost her own husband, a medical anthropologist now traveling with a medicine woman across eastern Africa. Harlan draws us deeper into her world and the mystery at the heart of her tale: the story of her first healing.

The Healing is a lyrical and at times humorous exploration of the struggle to let go of pain, anger, and even love. Slipping seamlessly back through Harlan's memories in a language rich with the textured cadences of unfiltered dialogue, Gayl Jones weaves her story to its dramatic—and unexpected—beginning.
About the Author
---
Gayl Jones is the author of several novels and books of poetry, including Corregidora, Eva's Man, Song for Anninho, and Mosquito. Her work has been widely praised by the New York Times, Boston Globe, Washington Post, and others. She has taught at Wellesley College and the University of Michigan.
Praise For…
---
"The Best American Novelist Whose Name You May Not Know"—Calvin Baker, The Atlantic

"An important American writer . . . The Healing examines precisely what its title announces: healing from silence, from physical attacks and treachery, from spiritual and cultural isolation, from the pain of old-fashioned, aching, bluesy love . . . It is also a very funny book . . . A moving affirmation of forgiveness and trust . . . The Healing should be cause for hope, sustenance and even celebration" — Valerie Sayers The New York Times