I Entered Without Words: Poems (Paperback)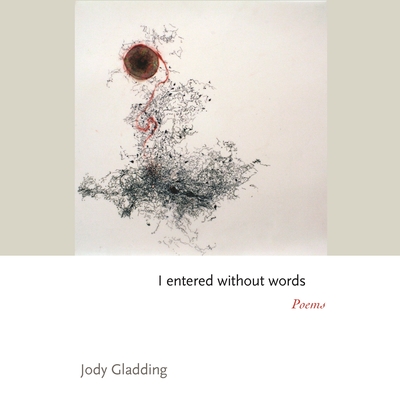 Description
---
An innovative and inviting book of poems about the places where language and landscape converge
In this strongly visual and environmentally engaged collection, award-winning poet and translator Jody Gladding explores landscape as a source of language in lyrics that operate as physical acts in three-dimensional space. Composed and printed in a landscape format, these minimal, quiet, playful, meditative, and open-ended poems are experimental in form and inviting in subject. Drawing inspiration from poets like A. R. Ammons, Lorine Niedecker, Gustaf Sobin, and Jean Valentine, and visual artists like Ann Hamilton, Roni Horn, and Cecilia Vicu a, Gladding discovers exciting spatial possibilities within the page itself by exploiting white space and varying typefaces. As the page opens into the compositional field that Mallarm , Ponge, and others conceived it to be, words constellate around bolded through lines to offer multiple, interwoven meanings, interacting with each other and the reader, who moves freely among them, to make poems that are spatial, nonlinear, and different with each reading. And, adding yet another dimension to the collection, many of the poems have facing-page French versions. "Landscape-oriented" in every sense,
I entered without words
is an ambitious, innovative, and striking collection by a major poet.
About the Author
---
Jody Gladding is a poet and translator who has published four previous collections of poetry. Her awards include MacDowell and Stegner fellowships, the French-American Foundation Translation Prize, the Whiting Award, and the Yale Younger Poets Prize. She lives in East Calais, Vermont.