Insectpedia: A Brief Compendium of Insect Lore (Hardcover)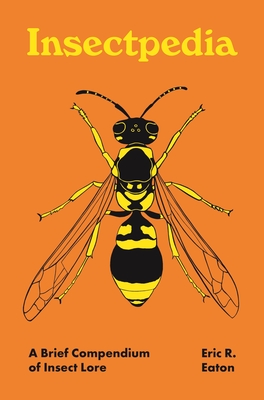 Description
---
A fun and fact-filled A-Z treasury for the insect lover in all of us
Insectpedia
introduces you to the wonders of the insect world while inviting you to make discoveries of your own. Featuring dozens of entries on topics ranging from murder hornets and the "insect apocalypse" to pioneering entomologists such as Margaret James Strickland Collins and Douglas Tallamy, this beautifully illustrated, pocket-friendly encyclopedia dispels many common myths about insects while offering new perspectives on the vital relationships we share with these incredible creatures. This entertaining collection celebrates the long and storied history of entomology, highlights our dependence on insects for food and ecosystem services, and explains the meaning behind various entomological terms. With Eric Eaton as your guide, you will circle the globe in search of African Toktokkies and Australian beer bottle beetles, and witness the peculiar spectacle of cricket fighting in Asia. Profiles of influential figures in entomology provide insights into the curious minds that animate this extraordinarily broad field of scientific inquiry, while the book's portable size makes it the perfect travel companion no matter where your own entomological adventures may lead you. With captivating illustrations by Amy Jean Porter,
Insectpedia
is an engaging blend of insect facts and folklore that will inspire anyone who delights in the marvels of nature.
Features a cloth cover with an elaborate foil-stamped design
About the Author
---
Eric R. Eaton is a naturalist and writer whose books include Wasps: The Astonishing Diversity of a Misunderstood Insect (Princeton) and, with Gregory S. Paulson, Insects Did It First. He runs the blogs Bug Eric and Sense of Misplaced. Twitter @BugEric Amy Jean Porter is an artist, illustrator, and naturalist. She is the illustrator of Florapedia and Fungipedia (both Princeton).