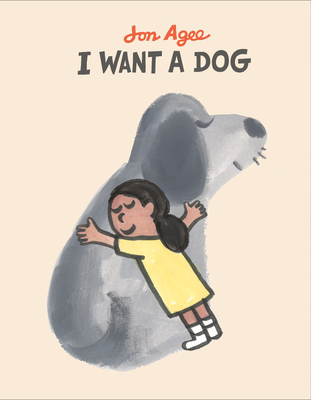 Description
---
A girl seeks her perfect pet at a wonderfully unusual animal shelter in this comical read-aloud by the award-winning creator of Life on Mars

The Copley County Animal Shelter has an aardvark, a lizard, a goose, a weasel, and plenty more. But do they have a puppy? The girl with her wagon is ready to adopt a dog--not an aardvark, lizard, or goose! Can the shelter manager help her to find her perfect pet?
About the Author
---
Jon Agee is the author/illustrator of many acclaimed books for children, including the Boston Globe-Horn Book Honor winner It's Only Stanley and the ALA Notable Books Little Santa, Terrific, Milo's Hat Trick, and The Incredible Painting of Felix Clousseau, and a series of popular wordplay books including the IRA-CBC Children's Choice book of palindromes, Go Hang a Salami! I'm a Lasagna Hog! Jon grew up along the Hudson River in Nyack, New York, and went to college at The Cooper Union School of Art in New York City, where he studied painting and filmmaking. Now a full-time author, he lives in San Francisco with his wife, Audrey.
Praise For…
---
"Agee, an absurdist of long and beloved standing . . . knows how to build on and milk a fine premise. This is a very fine one . . . and Agee's cartoonish but deadpan watercolors strike just the right comic tone." —The New York Times Book Review

★ "This is a great storytime read-aloud and a wonderful addition to any library collection. This cheerful story is sure to inspire bouts of laughter from young children." —School Library Journal

"Agee's cartoon drawings of the hapless animals are winning, but it's the child's implacable resolve that sees the story through." —Publishers Weekly

"Beginning readers will love the child's firm reiteration of priorities . . . This entertaining, engaging read makes the most impossible pets seem…well, possible." —Kirkus

"Agee (The Wall in the Middleof the Book, 2018) brings his unique charm and gentle absurdity to an otherwise-straightforward dialogue . . . his artwork elevates the story, rendering so much humor(and, somehow, pathos) through deceptively simple expressions and gestures. With Agee, readers are always in for a treat. —Booklist

"The charm here is in the subversion of the standard you-cannot-have-a-pet trope, with the youngster playing the practical, no-nonsense realist, and the grownup tending toward the outlandish and frantic." —BCCB