The Mindful Brain: Reflection and Attunement in the Cultivation of Well-Being (Norton Series on Interpersonal Neurobiology) (Hardcover)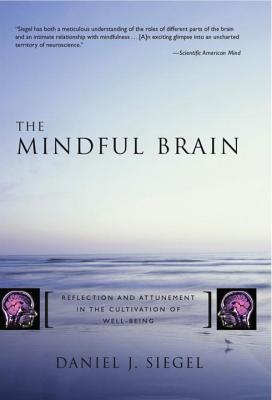 $30.00

Not On Our Shelves Now (Usually Ships in 1-5 Days)
Description
---
A new framework for maintaining mental health and well-being.
From the author of the internationally-acclaimed best-selling text
The Developing Mind
, and esteemed leader and educator in the field of mental health, comes the first book ever to integrate neuroscience research with the ancient art of mindfulness. The result is a groundbreaking approach to not simply mental health, but life in general, which shows readers how personal awareness and attunement can actually stimulate emotional circuits in the brain, leading to a host of physiological benefits, including greater well-being, resilience, emotional balance, and improved cardiac and immune function. For clinicians and laypeople alike, Siegel's illuminating discussions of the power of the focused mind provide a wealth of ideas that can transform our lives and deepen our connections with others, and with ourselves.
About the Author
---
Noted neuropsychiatrist Daniel J. Siegel, MD, is clinical professor of psychiatry at the University of California–Los Angeles School of Medicine, and executive director of the Mindsight Institute in LA. He is founding editor of the Norton Series on Interpersonal Neurobiology.
Praise For…
---
[E]xtremely informative and helpful, providing deep insights into the process of mindful awareness….timely and useful.
— Journal of Clinical Psychiatry

Siegel has both a meticulous understanding of the roles of different parts of the brain and an intimate relationship with mindfulness. . . . [I]nsightful proposals, bolstered by preliminary research data, for how mindful awareness might engage parts of the brain in novel ways and lead to permanent neurological changes. His speculations are interesting in and of themselves, and they also may provide neuroscientists with ideas for experiments that could test the effects of mindfulness on the brain. . . . [A]n exciting glimpse of into an uncharted territory of neuroscience.
— Scientific American Mind