Great Bear Wild: Dispatches from a Northern Rainforest (Paperback)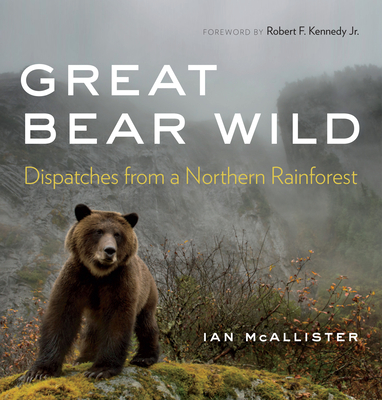 Description
---
The fabled Great Bear Rainforest stretches up the rugged Pacific coast from northern Vancouver Island to southern Alaska. A longtime resident of the area, award-winning photographer and conservationist Ian McAllister takes us on a deeply personal journey from the headwaters of the Great Bear Rainforest's unexplored river valleys down to where the ocean meets the rainforest and finally to the hidden depths of the offshore world. Along the way, we meet the spectacular wildlife that inhabits the region. On a not-so-unusual day, McAllister quietly observes twenty-seven bears fishing for salmon, three of which are the famed pure-white spirit bear. McAllister introduces us to the First Nations people who have lived in this area for millennia and to the scientists conducting groundbreaking research and racing against time to protect the rainforest from massive energy projects.

Rich with full-color photographs of the wolves, whales, and other creatures who make the rainforest their home, Great Bear Wild is a stunning celebration of this legendary area.
About the Author
---
Ian McAllister is a cofounder of the wildlife conservation organization Pacific Wild, award-winning photographer, and author of The Last Wild Wolves: Ghosts of the Rain Forest. Time magazine named him one of the Leaders of the 21st Century.