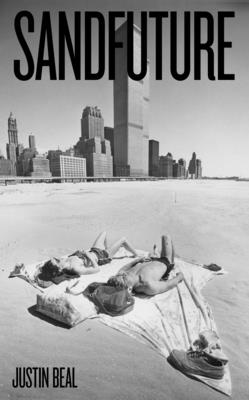 $24.95

Not On Our Shelves Now (Usually Ships in 1-5 Days)
Description
---
An account of the life and work of the architect Minoru Yamasaki that leads the author to consider how (and for whom) architectural history is written.

Sandfuture is a book about the life of the architect Minoru Yamasaki (1912–1986), who remains on the margins of history despite the enormous influence of his work on American architecture and society. That Yamasaki's most famous projects—the Pruitt-Igoe apartments in St. Louis and the original World Trade Center in New York—were both destroyed on national television, thirty years apart, makes his relative obscurity all the more remarkable.

Sandfuture is also a book about an artist interrogating art and architecture's role in culture as New York changes drastically after a decade bracketed by terrorism and natural disaster. From the central thread of Yamasaki's life, Sandfuture spirals outward to include reflections on a wide range of subjects, from the figure of the architect in literature and film and transformations in the contemporary art market to the perils of sick buildings and the broader social and political implications of how, and for whom, cities are built. The result is at once sophisticated in its understanding of material culture and novelistic in its telling of a good story.

About the Author
---
Justin Beal is an artist with an extensive exhibition history in the United States and Europe. He graduated from Yale University with a degree in architecture and continued his studies at the Whitney Independent Study Program and the University of Southern California. His work has been reviewed in the New York Times, the New Yorker, Artforum, Frieze, Art in America, and the Los Angeles Times and is included in the permanent collections of the Albright Knox Museum, the Hammer Museum, and the Museum of Contemporary Art Los Angeles. Beal teaches at Hunter College. Sandfuture is his first book.

Praise For…
---
Editors' Fall Picks for 2021, Library Journal


"Sandfuture […] tackles architectural history's canon directly. And it does so with the kind of brio and panache that seems absent from architectural writing these days."
- The Architect's Newspaper


"In Beal's account, you hear about not just a tragic life, but the strange cultural history of the World Trade Center—what it came to mean, and how that meaning reflected the history of New York and the United States"
- Open Source with Christopher Lydon


"This is a personable, erudite memoir that ambles through a series of theoretical and historical musings linked to the author's emotional, intellectual and practical engagement with New York City"
- ArtReview


"It is not like any other book on architecture I have read. And that is a very good thing [...] Beal has written a brilliant, often surprisingly personal, book that works as metaphor and, perhaps, as portent."
- Edwin Heathcote, FT

"Beal is sympathetic, describing the Japanese-American architect's battles with prejudice, pointing out the qualities of the many fine buildings he created across America, and bringing alive the ironies and tragedies of his career. […] His book is an unusual collage of narratives, but it provides rare insight into the making and experience of architecture."
- Rowan Moore, The Observer