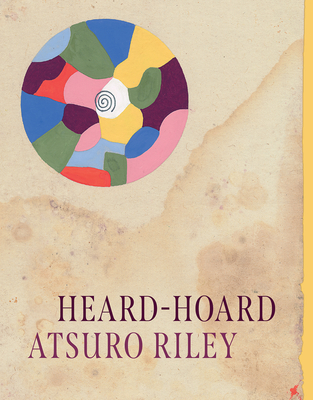 Description
---
Winner of the Alice Fay di Castagnola Award from the Poetry Society of America, this new collection of verse from Atsuro Riley offers a vivid weavework rendering and remembering an American place and its people.

Recognized for his "wildly original" poetry and his "uncanny and unparalleled ability to blend lyric and narrative," Atsuro Riley deepens here his uncommon mastery and tang.  In Heard-Hoard, Riley has "razor-exacted" and "raw-wired" an absorbing new sequence of poems, a vivid weavework rendering an American place and its people. 

At once an album of tales, a portrait gallery, and a soundscape; an "inscritched" dirt-mural and hymnbook, Heard-Hoard encompasses a chorus of voices shot through with (mostly human) histories and mysteries, their "old appetites as chronic as tides."  From the crackling story-man calling us together in the primal circle to Tammy figuring "time and time that yonder oak," this collection is a profound evocation of lives and loss and lore.
About the Author
---
Atsuro Riley is the author of Heard-Hoard, winner of the Alice Fay di Castagnola Award from the Poetry Society of America, and  Romey's Order, which was the recipient of the Whiting Writers' Award, the Kate Tufts Discovery Award, The Believer Poetry Award, and the Witter Bynner Award from the Library of Congress. His work has been honored with the Lannan Foundation Literary Fellowship, the Pushcart Prize, and the Wood Prize given by Poetry magazine. Brought up in the South Carolina lowcountry, Riley lives in San Francisco.
Praise For…
---
"Riley's oeuvre breaks new lyric ground with its singular style. This rich, polyphonic collection will keep readers entranced."
— Publishers Weekly
"The essential collection of our moment—what we've needed most without knowing it."
— Jesse Nathan
"The collection calls us back to the roots of language, breaking it apart and putting it back together. Riley's inventiveness is an invitation to notice language's connection to the natural world, both equally complex and beautiful."
— Ploughshares
"Riley captures the accents of his hardscrabble world through language worked to a country eloquence."  
— David Woo
"A landscape charged with the bright light of discernment, where emotions are stirred by rhythmic torsion and sonic density."
— Julie Carr, judge, Alice Fay di Castagnola Award from the Poetry Society of America
"Intoxicating. . . Sounds unheard and unrivaled since Atsuro Riley's acclaimed debut permeate
Heard-Hoard
.  His elegant rhythms are atmospheric and robust, his neologisms transform the 'weed-embrangling snuffle-path,' his vernacular is magical as 'dew-sparks galaxifying the crabgrass.' Amid each mesmerizing reading, like dancing to a good song for a good long time before truly hearing its lyrics,
Heard-Hoard
's remarkable stories crystallize; music becomes narrative. Atsuro Riley is an extraordinary poet. This book holds all the meanings of
fantastic
."  
— Terrance Hayes
"Magnificently singular. If evocation of place, however pungent, were the main thing in Riley's work I wouldn't be very interested. But he's pursuing something a lot more ambitious, even abstract, that has deeply to do with, I almost want to say, sacred properties of language or language that could cast a spell against harm. He needs to make big sense; he has the deep confidence it takes to press language hard—not for self-amusement but to hear something he is desperate to hear."  
— Kay Ryan
"The category of the 'mythic' has been much cheapened by overuse, but Atsuro Riley's
Heard-Hoard
restores the term to its original and originary power. The English language has rarely been so richly augmented in such little space."  
— Linda Gregerson